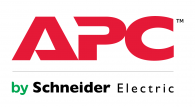 APC has some overrun inventory that can be used at the Edge for quick installs that may be occurring to power remote offices currently.  APC has a broad range of products, some of the key high inventory items are included here but if you don't see what you need, please contact your NETP representative to find what else is available.
PDUs
Wall Mounts/Edge Cabinets
Surge Suppression
UPS Battery Backup
Please contact your local NETP sales representative for additional products or any additional product inventory available.  Please note, inventory is subject to prior sale.