July 17, 2019
APC is releasing their SmartUPS with a SmartConnect remote monitoring connection in their UPS units ranging in size from 750va up to 3kva units.  By purchasing and installing a SmartUPS with SmartConnect your unit will provide: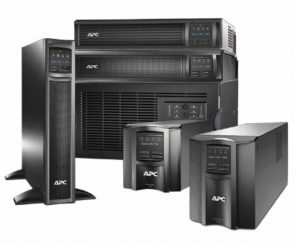 Proactive Notifications – Connected Smart-UPS™ routinely provides proactive UPS life-cycle recommendations, helping maximize the life span of your UPS, giving you the most for your investment.
Higher Productivity – Through automatic firmware updates, Connected Smart-UPS ensures your UPS is equipped with the latest technologies, saving you time to be further productive.
Mobile Access – The APC™ SmartConnect web portal is accessible from any internet-connected device. You'll be able to check on your IT equipment on site or through mobile devices such as smartphones and tablets for any remote location.
Check out the SmartConnect Intro Flyer and the SmartConnect UPS End User Overview for additional details today.
Contact your local NETP sales representative for additional information.