April 10, 2018
As part of the change in CommScope Category 5e and Uniprise Category 6 jack termination methods, CommScope is offering a special promotional incentive to ensure that the installation tools are readily available.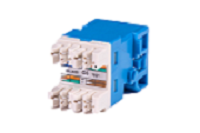 As described in the February 16, 2018 Product Newsflash, the new jack design will require use of the Modular Jack Termination SL Tool Kit with Lacing Fixture.  Click here for more information on the SL Tool.
CommScope Category 5e and Uniprise Category 6 jacks now utilize the SL style termination. The MIDs will be changing to reflect the new design. Watch this video to learn about the termination.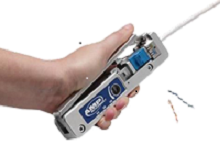 To support this change CommScope is offering one FREE Modular Jack Termination SL Tool with every 500 jacks ordered with the SL-style termination as part of a project. The list of jacks that qualify for this promotion are found on pages 2 (Category 5e) and 4 (Category 6) of the Product Newsflash.  This promotion will be run for three months, commencing 26th March and running through 29th June 2018.
In support of this promotion, and in anticipation of the cutover to the new style jacks, CommScope has a significant inventory of the SL termination tools.  Please contact your preferred Distribution Partner for Special Pricing for this promotion.
Should you have any questions, please contact your local NETP representative for additional information.