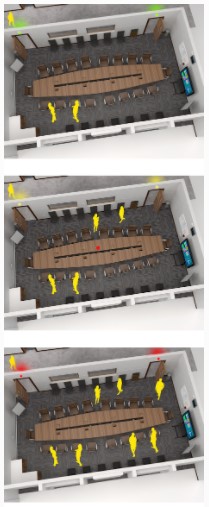 Igor's smart building platform in Nexos allows building owners and tenants to enforce social distancing by limiting occupancy in indoor spaces.  Utilization of occupancy data and real time location systems can assist organizations in best utilizing building space in today's environment and can easily adjust settings through easy to use software presets and programming.
Click here for a detailed article from Igor that discusses some of the capabilities being considered and implemented to provide a flexible building environment.
Please contact your local NETP sales representative for additional information.