August 21, 2018
Introducing the first-of-its-kind IoT platform. Nexos is an all-in-one hardware, software and analytics solution, with an open API allowing developers to create endless integrations.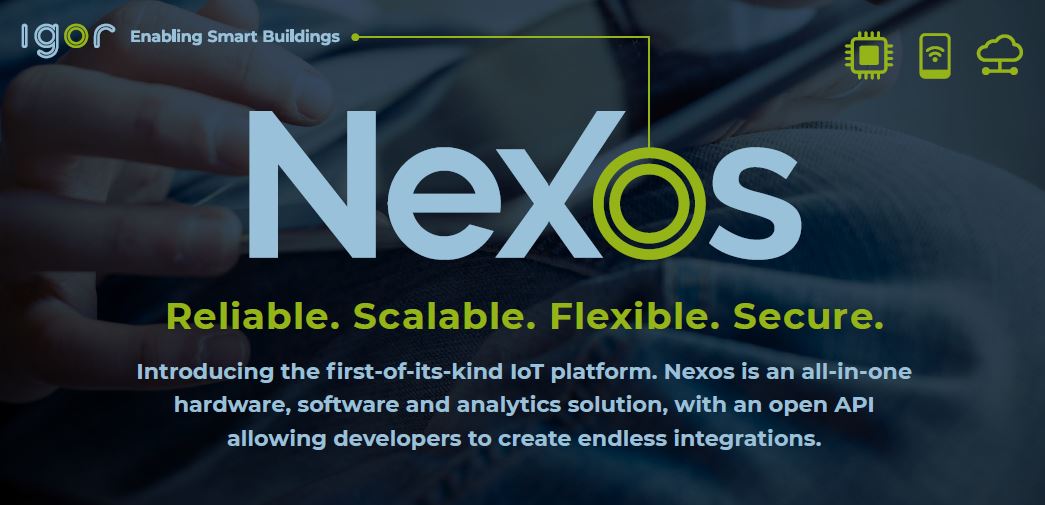 Nexos is a centralized IoT platform designed to turn static, legacy commercial properties into future-proofed and agile smart buildings. Unlike current IoT platforms, Nexos can interconnect and control disparate technologies and systems within a smart building or campus, which can include HVAC, safety, sensory and security products.
Check out this PDF for additional details on the new Nexos platform from Igor Technology.
Contact your local NETP sales representative to schedule a meeting to discuss this exciting new technology.