May 26, 2017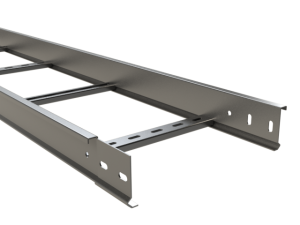 Basor Cable Ladder Runway
Telecommunications runway is an important component in a well-planned network. Basor Cable Ladder Runway is designed to support telecommunication cables in equipment rooms and pathways that connect to and support telecommunication racks or cabinets. A wide selection of supports and accessories give every installation a professional look.
Basor Basket Tray is Self Splicing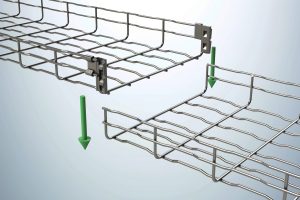 The Basorfil Self Splicing System splices tray in as little as 4 seconds. As the photo shows tray sections simply snap together creating a UL certified junction. The patented BF2R splice is pre-installed and shipped in place on all widths of 2" and 4" deep Basorfil tray. This splice is a tremendous advantage for installers when deadlines are tight. Installation costs are also reduced as separately purchased splices are not required.
Please contact your NETP sales representative for a takeoff with all parts and specifications for your submittals.