CommScope's new field terminated Category 6A and Category 6 modular plugs are now available globally. These modular plugs comply with the Modular Plug Terminated Link (MPTL) method under the ANSI-TIA 586.2-D standard. MPTL offers installation flexibility of IoT sensors and devices by enabling cables to be directly connected to devices without the requirement of additional outlets and patch cords.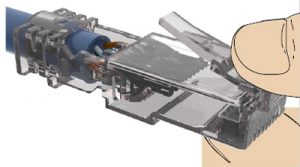 The optimized design with minimal components provides a simple and fast termination process and is ideal for hard to access ceiling installations. Various colored anti-snag clips for customized plug identification are also available.
Please click here for a PDF with part numbers and installation instructions.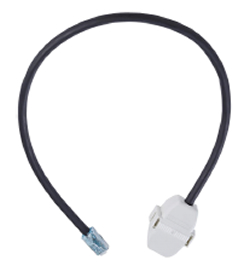 In addition to modular plugs, CommScope is expanding its ceiling connector assemblies portfolio; now offering configurable patch cord lengths.The ceiling connector assembly provides high-quality, consistent terminations and is standards compliant.
The ceiling connector assembly is perfect for connecting access points and security cameras in restricted spaces as well as making connections above a ceiling tile.  These assemblies are available in Cat 6 or Cat 6A with white or black jacket colors in various lengths from 18 inches to 50ft.
Please contact your NETP sales representative for assistance with any questions or additional information you may have.