January 3, 2018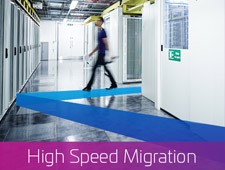 Is your data center infrastructure agile, flexible and scalable?
Is it ready for future bandwidth demands? Our newest portfolio of modular, ultra-low loss fiber connectivity solutions can help.
Ultra-Low Loss Fiber Solutions
Higher bandwidth fiber and ultra low-loss modular connectivity solutions will enable you to meet lower loss budgets—now and in the future.
For additional information, please contact your NETP sales representative.